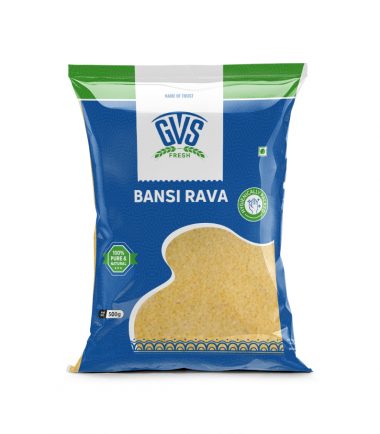 Semolina is processed from one of the best quality wheat grains
Bansi Rava is used throughout India to prepare a variety of dishes
These benefits include Bansi Rava proven ability to reduce heart risks and boost energy levels, making it perfect for Tasty as well as Healthy meals.
Item Weight: 500 grams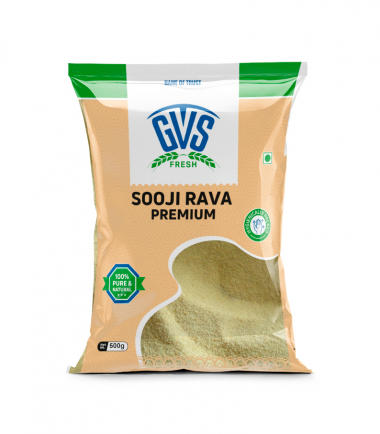 Semolina is one of the most sought after product from GVS Foods.
Semolina is the coarse, purified wheat middling of durum wheat mainly used in making couscous, pasta, upma, and sweet puddings.
 The term semolina is also used to designate coarse middling from other varieties of wheat, and sometimes other grains as well.